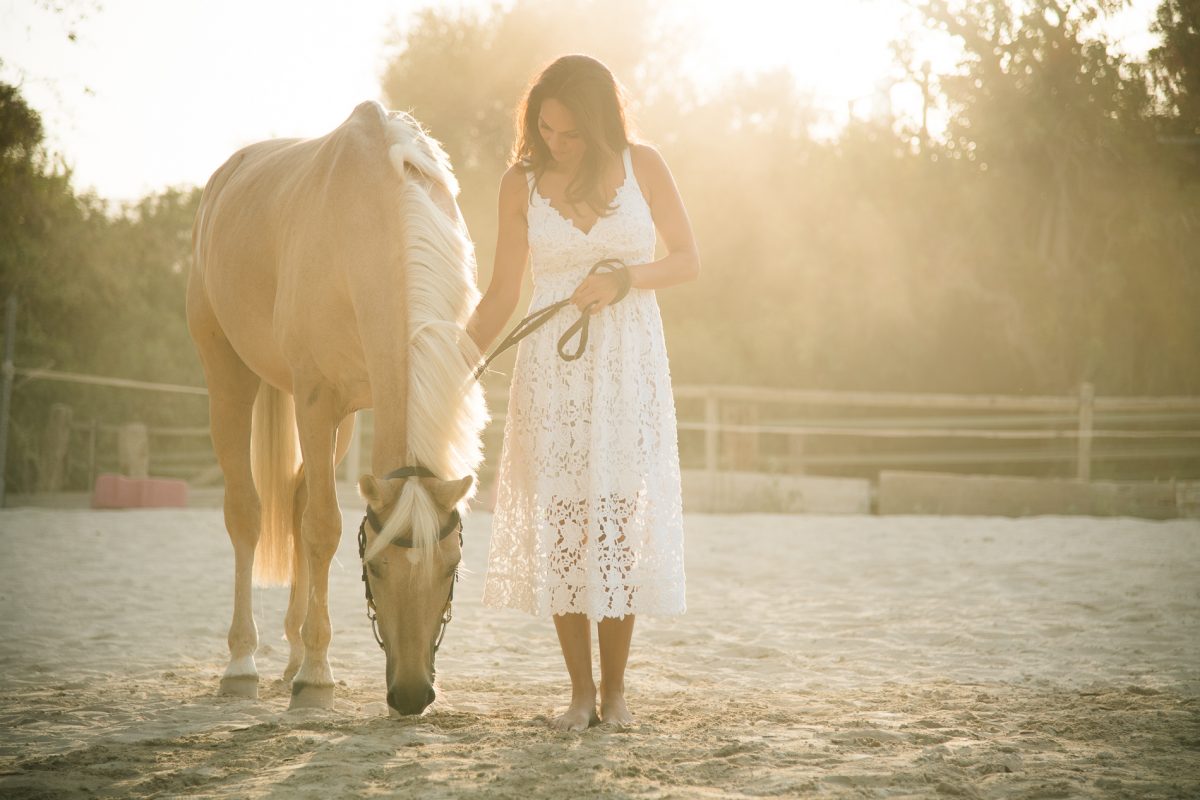 I'm back.
Those who leave home often start to miss familiar people and things. And nevertheless – or perhaps for that very reason – I think it's so important to break out of your comfort zone and take time out.
It was back in April 2016 when I spent a month on Mallorca. It was the very first time in my entire career that I treated myself to more than 10 days off at a time. Of course, the kids were there. To some extent, by the time we had arrived, got to know the place and found our favorite places, time was already up.
Time out from everything
Honestly, I have to say it wasn't very smart of me to choose April, when I was still scheduled to present a live broadcast on Swiss TV in the middle of the month. This meant I had to do a lot of research in the first two weeks. Mostly on night shifts. Silly.
So the month was over quickly. As the plane taxied down the runway, I thought somewhat wistfully that I'd never managed to travel much longer or live abroad. Something that I really would have loved to have done. But you know how it is: it somehow happens rarely in the busy patchwork of a professional and family life.
I have fate to "thank" for being able to live out my dream all of a sudden. It struck in the form of a slipped disc. I don't want to bore anyone with my medical history, but I never would have thought it possible that my body would put me out of action.
Slipped discs and divorce
My dream was back on the table: time out with the kids. Getting away from it all.
Those who know me, know I move fast. I'm a doer, not a planner. So the four of us were soon sitting on the plane to Palma, carrying seven suitcases and a whole lot of curiosity.
I can only recommend this to anyone, if you can somehow make it happen. Taking time out in a foreign place creates a bond between people – even with friends from home who come to visit for a few days – but also forces us to reflect on ourselves.
Putting down roots
It's a bit like a summer camp: People who go abroad for a while try to find like-minded individuals they'd actually want to spend time with. To make friends, to feel "at home" in the new place as quickly as possible – insofar as it is even possible when the language, people, and culture are foreign.
Anyone who has lived abroad, especially if you have kids, know that you quickly find yourself in the so-called "expat community." Expats joining forces can usually be found at international schools.
One day, I'll definitely write a blog about expats. I'd love to hear from you about your experiences. Talking to friends, I've noticed, in particular, that the same things seem to happen in these communities all over the world: it's a kind of parallel world to society, separate from the country you find yourself in.
You inevitably become part of what gives you security and a sense of belonging when you arrive in a new country. But there are clear hierarchies and pecking orders. An element of mutual observation is also guaranteed. Which can be a bit limiting, in turn. It's a fascinating topic I'd like to go into in more depth sometime.
My experience on Mallorca – although I have myself to blame for this, as my Spanish is far too bad – was that it's not very easy to get close to the locals.
Pablo Bujosa, whose fascinating life story you can discover HERE, grew up on Mallorca and has this to say: "Mallorcans are open and accept foreigners. But they don't let them into their personal lives. They say 'hola,' but that's where it stops. I think it's because we live on an island and like our own company. There's that saying: 'Why don't Mallorcans turn on their blinkers when they're in the car? Where they're headed is nobody else's business.''
Back home
However, I did manage to make friends with two Mallorcans during my time on the island, and became close to a couple of expat friends. Fascinatingly, it's mostly the Swiss people with whom I'm still in active contact and who have also already been to visit me here.
"Here" is Switzerland again, and has been since the beginning of the year. As much as I loved my time on the Balearic island, I'm just as delighted to be back home. I didn't know that I was such a homebody. I even used to say: "I have no roots – I could live anywhere as long as I'm with the people I love." That's true for the most part, but living in the place you love most with your loved ones is even nicer.
Image: Thomas Buchwalder
Newsletter
Subscribe to our newsletter and you'll get notified every time a new article is online.