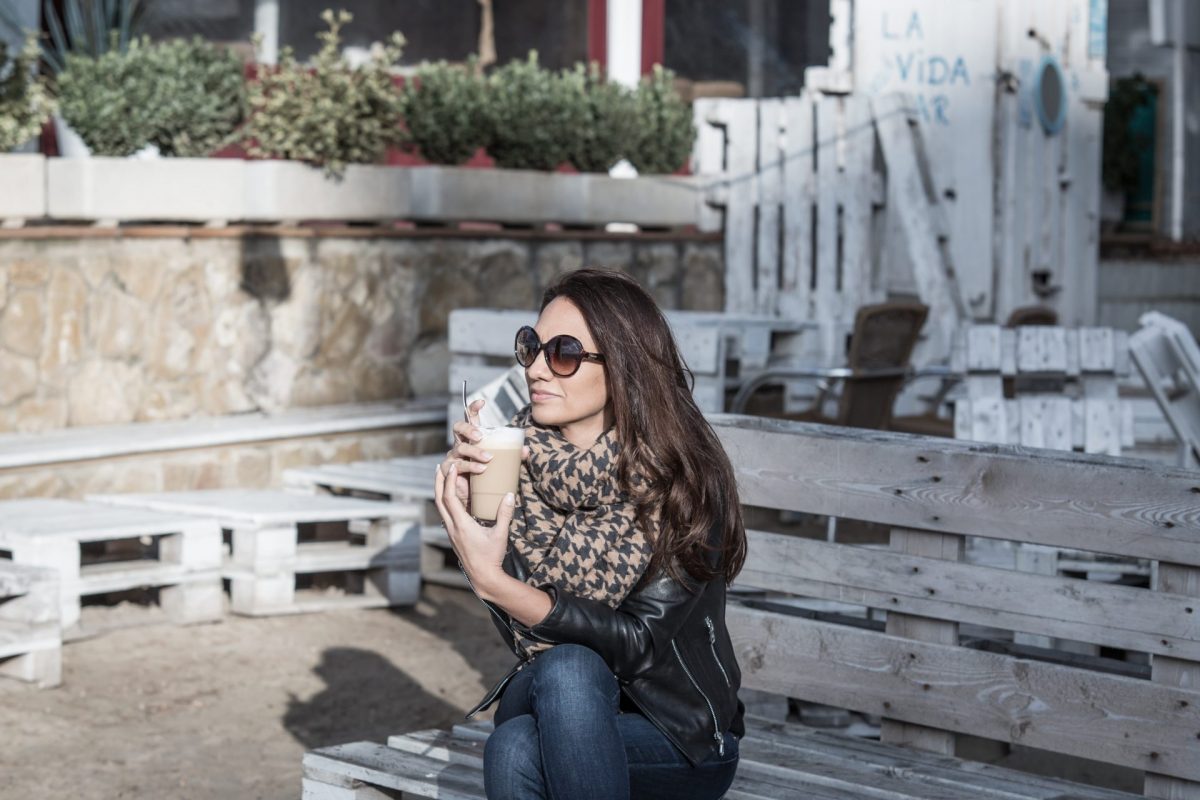 Taking a stand.
Are we doing enough on a consistent basis to support good causes and the people that matter to us? Or do we prefer to do it on the down-low, since it's comfortable and safe?
Being brave.
What we believe to be brave is very subjective. A recent example: after No Gloss Magazine came out on February 1, a journalist colleague messaged me on WhatsApp: How's the feedback on your stories?
Good! I was a bit swamped with all the e-mails. I really didn't expect anything. It's overwhelming!
Wow, that's amazing. That gives you the courage to keep going. 
Totally. But I don't think it's that brave. Do you? Why?
I think any project of your own is a gamble. And if the project exposes you to the public, even more so. 
A fascinating thought. I never looked at it that way. But I think the risk is contained when you keep doing what you've always loved (interviewing fascinating people). So far, I've had zero pressure and no risk. Of course, someone might not like it. But that's always the way.
That was it for our little chat. To be honest, I was pretty stunned by my colleague's view. But really only because I feel totally differently.
Daring to take risks.
Of course, it's easier when you have a job, and your boss or company is carrying the biggest burden of risk.
It's definitely a relief when you receive a fixed amount in your bank account at the end of each month.
Of course, it's fun to work in a trusted team and to chat every day about your own work, too.
Who doesn't feel protected in the surroundings of a company that presents a specific view to the outside world? Even if you don't always share it, it can still be great to hide behind.
And let's not forget how nice it is to finish work at a set time each day. Or, ideally, a boss who eventually calls it a day: "OK, time to go home now!" And despite all that, it's a damn good feeling to do something that's 100% your responsibility, because you've made it yourself.
But brave? To me, that's something I consider other people to be.
Being fearless.
I admire people who seem fearless. Like journalists who report from the front line in war zones and crisis-hit regions. Or writers who spend months in the swamp, scrambling around for stories, some in vain, some finding hidden gems that help bring us forward as a society.
My very own pipe dream is never to feel afraid. To be honest, I also have to admit that I have never really been in acute danger in my work. But when I read about the alarming rise in attacks on journalists and their freedom of speech, it gives me pause for thought.
Living in peace.
A Council of Europe study found that a good third of the journalists surveyed from almost 50 nations had been physically attacked because of their work. 69% said that they had suffered psychological abuse in the form of threats, defamation, and intimidation.
The European Centre for Press and Media Freedom, founded in Leipzig in 2015, is standing up for these journalists. Lutz Kinkel has been the organization's Managing Director since spring 2017. He made his name as a first-rate journalist in Germany with articles and columns in magazines that cover the issues in depth, such as Stern and Spiegel Online.
I met him through my studies, which often take me to the Leipzig School of Media. With Lutz Kinkel, I discussed the murder of Slovak journalist Ján Kuciak and the release of the German-Turkish global correspondent Deniz Yücel. He says it's dangerous to be fearless as a journalist.
Is he right? Michelle Demishevich would probably agree. The journalist from Istanbul is currently in hiding in a secret location in Germany, since as a trans woman, she can no longer carry out her job in her homeland. I met her for an interview and heard how she bravely and unflinchingly pursues her own path, where others in her situation would have long since gone quiet.
Being aware.
Am I taking enough of a stand by deciding to listen to people who aren't normally in the spotlight? People like Michelle Demishevich, whose greatest wish is to pursue her career as a journalist in peace? People like Rosi Haase, an artist who has spent her whole life working quietly to destigmatize mental illness?
I don't know. But it's the chance I have at my disposal. And I don't want to let it go to waste. I hope that by listening, I can help people explain their perspectives on things.
To inspire us all to be as brave as they are.
Image: Vicki McLeod
Newsletter
Subscribe to our newsletter and you'll get notified every time a new article is online.