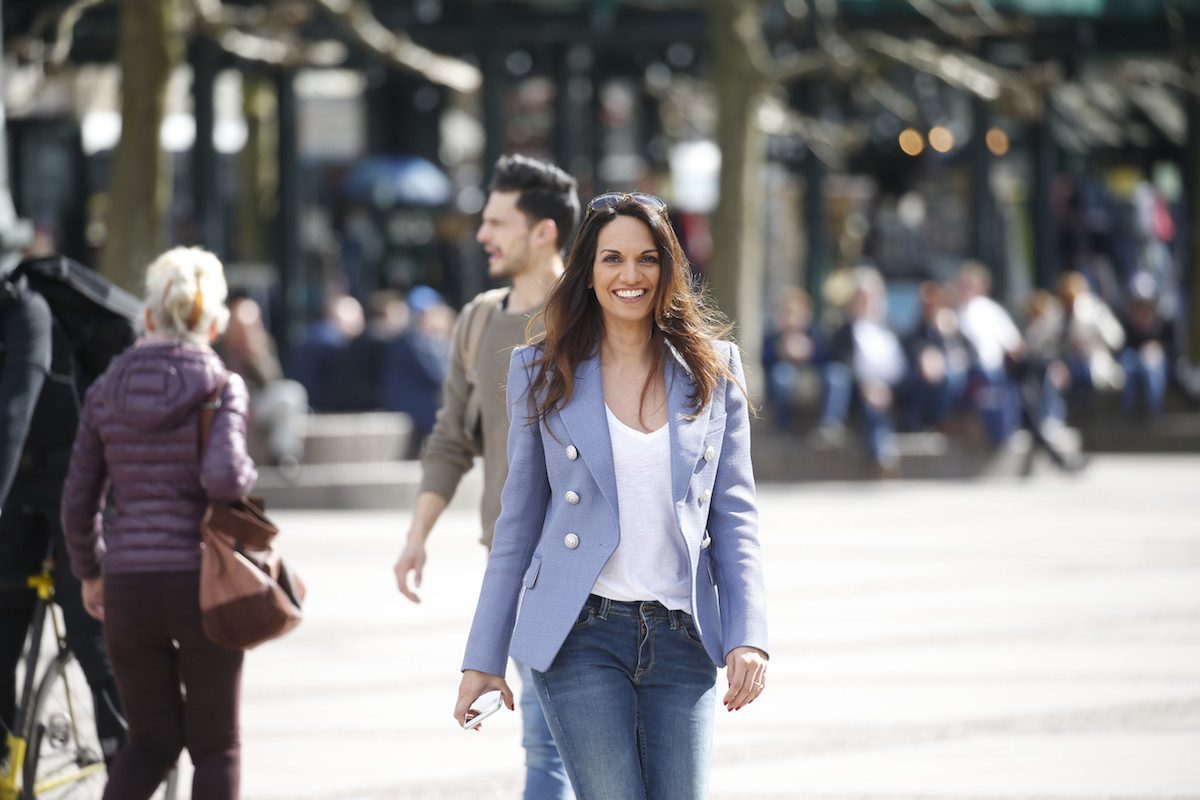 The recipe for success: the qualities you need to succeed.
Stubborn, unfeeling, and selfish – are these the qualities of a successful entrepreneur? After having two long conversations with successful entrepreneurs – one male (Joachim Schoss) and one female (Carolina Müller-Möhl) – I'm inclined to disagree.
The things they have in common might well be the real recipe for success.
doesn't need to prove herself any longer. Visiting the 49-year-old entrepreneur, investor, and philanthropist at the headquarters of her organization, the Müller-Möhl Foundation in Zurich – based at the docks, with a stunning view of the Grossmünster cathedral and the river Limmat – it's immediately apparent that this is someone who is on top of her business.
Nothing is left to chance. Targets and structures are clearly defined, and the foundation works tirelessly to achieve them. Very precise, but not typically Swiss in other ways. Because Carolina Müller-Möhl does good work with her foundation. And she talks about it openly, too.

was on a flight across the Atlantic – the type of trip that's usually only made bearable by an endless loop of movies, lots of port, or a lively discussion – when he and a friend had the idea to set up a platform for every conceivable type of retail business, grouped into sectors. Cars (autoscout24), property (immoscout24) – the Scout24 platforms were set up not long after the plane had touched down. Someone had a nose for success. Joachim Schoss, 55, and his friend became millionaires.
"I'm a workaholic."
When an idea takes off, you can quickly become cocky – or a complete workaholic. People usually say "I'm a workaholic" with an apologetic smile, as though it's something that's actually pretty neat, because it shows that you get a lot done and don't sit at home lazing around with your feet on the sofa like all those other people who supposedly never "amount to anything."
Wrong, says Joachim Schoss. That way, you lose your sense of life's priorities. After all, your job alone cannot be your only priority. Perhaps for a short time. But certainly not for your entire life: "I was completely immersed in business and worked very hard for it. In terms of priorities, everything else came a distant second. The fact is: no one reaches the end of their life and says, I wish I had set up more companies or earned more money. It's much more about what kind of human value you've left behind, not what kind of commercial value you've left behind."
What's striking about talking to Joachim Schoss and Carolina Müller-Möhl is that both ask interesting questions, both listen, both speak to all kinds of people, from craftspeople to taxi drivers, to their neighbors. To get a sense of what the people around them are thinking and talking about. Here, potential business ideas are to be found everywhere, out on the street, so to speak.

Is there one single secret to success?
Here's what I've learned from my conversations with Müller-Möhl and Schoss:
1. Be passionate.
People who have a realistic estimation of their capabilities and do what they love will be rewarded with success. Because people who work with passion aren't bothered by overtime or tricky situations. On the contrary: passion produces creativity and a willingness to take risks and try new approaches. "Everything is possible" is the motto. That rubs off. People with passionate bosses often have much more fun at work and are willing to do more to win the successful CEO's recognition.
2. Connect with people.
Networking is everything. People who know each other and trust each other do good business together. Whether it's alumni associations, Lions Club, or the fire department – seek out a group of people that provides you with a sense of belonging, where like minds regularly spend time together. This sows the seeds for new ideas, new businesses, new partnerships, and most importantly, creates a dialog. What boss doesn't feel a little alone in their decision-making from time to time? Why not connect with each other and find out what someone else in the same position and situation would have done? There ought to be room in even the tightest schedule for a networking meet-up once a week.
3. Be brave.
When you hit upon the idea of opening the third crafts shop in the village or the 20th Italian restaurant in the city, then there's one thing you're extremely likely to experience: lots of frustration. Create a new business idea, dare to dream, and try to make sure the bubble takes off instead of bursting. If you're constantly hearing things like "that doesn't work!" or "nobody cares about that!", just think: do you really want to know if this unsolicited advice is true? People who are willing to take risks can only succeed. Either an unusual idea will take off immediately, or you'll fall flat on your face. Nevertheless: every low blow gives birth to something new and, quite often, a more successful idea than your first one. Be a maverick.
4. Listen up!
Sound simple? That's because it is. And why is it that so few people can actively listen?  It often strikes me that other people simply love to talk, and to wax lyrical at that. But instead of following up their monologue by asking "How are things with you? Go on, tell me!", these chatterboxes move on to give others the pleasure of their verbal torrents. Something is passing them by: people who listen find out what preoccupies people, what they want and need. It's a great way to save on expensive market research. Your own is much more accurate. By listening and asking questions, you can test the feasibility of a business idea directly.

Entrepreneurs are different.
Of course, there is no single recipe that you can duplicate until the perfect slice of success is sitting on your table. But it might do you some good to reflect on exactly what you want in life. And whether the path you have taken is the right one.
Those who have listed more than four potential qualities and would like delve into the world and philosophy of two very successful entrepreneurs, investors, and philanthropists, Carolina Müller-Möhl and Joachim Schoss, are strongly encouraged to read my interviews with them.
No one wants to be a carbon copy.
Everyone wants to be unique. Rightly so!
But I know from personal experience how much courage it takes to go your own way. Just before I returned from Mallorca, I asked myself this question more than once: Should I go back to my "comfort zone," where I know my way around, where I feel comfortable, in the same pool I've been paddling in for 22 years, where I'm familiar with the contours of every depth and shallow?
Or now, at 40, in the middle of my working life, should I see what else might be out there?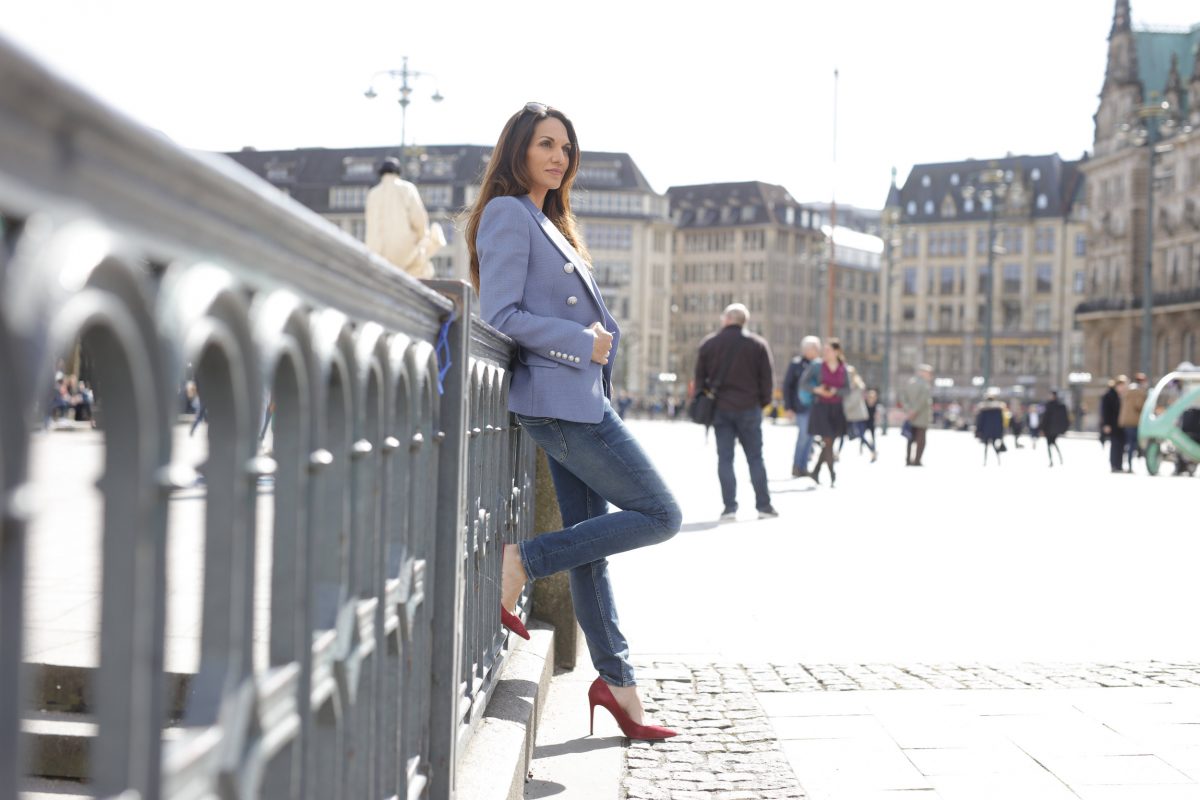 I decided that I would give myself a year to calmly reflect on how I would like to approach the next 20 years of my working life:
During this year, I will
complete my degree in New Media Journalism and be well-equipped to keep my bearings in a digitizing world.
see where my own idea for this website leads. In this initial phase, I am already beginning to feel almost as if I'm in love. Time will tell whether No Gloss magazine and I will grow old together.
carry on hosting panel discussions on subjects such as this one: When will Europe free itself from the digital domination of the USA?
mostly work freelance, as I would like to be at home as much as possible until my youngest child starts school in summer 2019.
What makes you successful?
It's time to hear from you. What other qualities should be on the list? How do you manage to "succeed" in your professional AND personal lifes?
I look forward to hearing your own recipes for success!
Leave a comment and share your thoughts with me and the community.
Images Carolina Müller-Möhl and Joachim Schoss: Claudia Herzog
Images Anna Maier: Jessica Kassner
Newsletter
Subscribe to our newsletter and you'll get notified every time a new article is online.