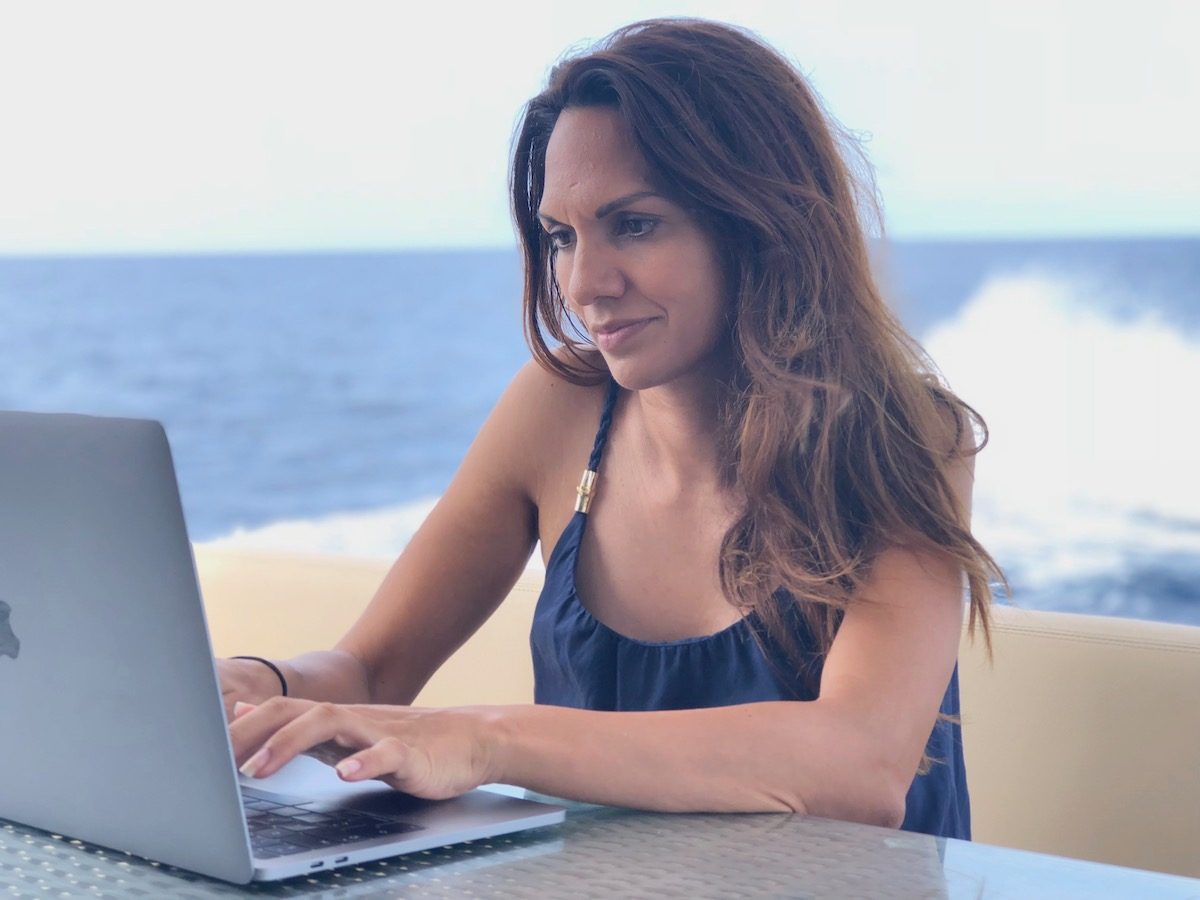 Unearthing jewels
I am often asked how I find my interviewees, who "all have such a fascinating tale to tell". The short answer is this: By chance.
For a more detailed answer, I'd like to give a more detailed explanation:
The long school vacation is over and most people are back to their day-to-day lives. At least when it comes to the parents among us. The five weeks' summer vacation we have in Switzerland – no matter how long they can seem on days where you grow weary of hearing the slightly whiny "What can we play now?" from the kids – are fairly short in comparison to the weeks or even months during which the school gates of our neighboring countries remain closed over summer.
There's usually a simple reason for this: it's simply too hot for kids to be thinking about anything other than their next ice cream, which turns into a sticky liquid within seconds, dripping between their fingers and down their fingers onto their clothes.
The last summer we spent on Mallorca, the kids were off school for two and a half months. If you work, you first have to navigate an extensive organizational obstacle course. So it goes like this: one child goes on a riding course for a week, another does soccer training every two days, the third spends three weeks in Scotland on a language course. That leaves a good two months.
During that time, you can hardly leave the house, as the sun blazes mercilessly, and even an extra-thick layer of sun cream barely protects the kids' sensitive skin. Not to mention the fact that in summer, Mallorca's beautiful beaches are completely covered with towels, so you can hardly reach the water. Nah, that's not my idea of fun.
Seeking…
Last summer, when I was going from A to B to C to take the kids to their temporary distraction, I came up with the idea for my online magazine. Partly because I was always crossing paths with extraordinary people on the island – Swiss interior designer Iria Degen, German winegrower Frank Marucchia, Mallorcan painter Pablo Bujosa (click on the name to read the article) – and partly because my life's passion (if I can put it in such a grandiose way) is writing. Since I was 11 years old, I only ever wanted to write. I neglected this a little, working full-time in TV and radio.
So I published the first three profiles for my magazine. Every month that followed filled up before I actually had to actively go looking.
…and finding
The latest interview with gourmet chef Andrew Fairlie came about in the same, almost miraculous way: we were on holiday in Scotland and had booked a table in Scotland's best restaurant, holder of two Michelin stars for 12 (!) years running, the "Andrew Fairlie," named after its gourmet chef. Before we traveled, I asked whether I could take this opportunity to interview the chef.
I didn't hear back for three weeks and had almost forgotten all about it until I remembered shortly before we set off and brought it up again. I received a prompt reply: it probably wouldn't work, as Andrew Fairlie was taking his hard-earned annual vacation with his family. They would let me know if plans changed. For me, the case was closed.
Two days before we visited, I suddenly received an email saying that Fairlie was back and would like to meet me. On the very last day of our vacation. As I'd given up on the idea of anything happening, I didn't know anything about the chef whom many gourmets describe as the best in Britain. What if he turned out to be a total snooze? I sat down and began my research.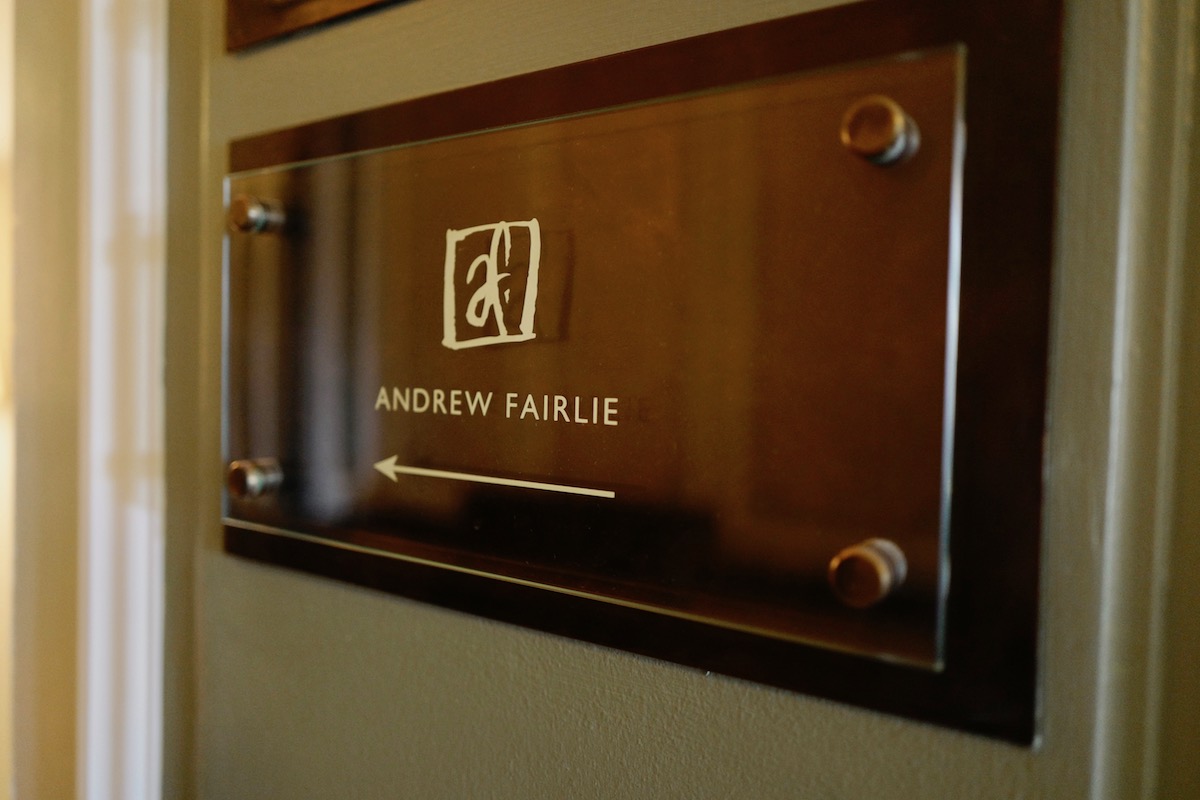 By chance…
A man from a modest background who cooked for his siblings as a child, as both his parents were at work; a dishwasher who somehow "fell into" becoming a chef and received his first award at 20. A man who has delighted countless foodies. Having stayed true to his passion for 35 years, he still maintains today that he doesn't mind all the repetitive work involved in cooking: "You have to be aware that you can only achieve perfection if you do something over and over again. Even if that means peeling oranges by the kilo. That never bored me."
Then I read in a few articles that Andrew Fairlie was diagnosed with a brain tumor in his early forties. And he interrupted his chemotherapy treatment to climb Kilimanjaro: "Because I promised. It was for charity." I began to be fascinated by this man and his life. I read and read. I had stumbled upon a jewel (something which happens to me very often in research, since I'm convinced that everyone has an exciting story to tell – it's just waiting to be discovered).
…or fate?
I was only to discover just how sparkling this jewel was when I sat down to talk to him. As I waited – well-prepared but still a little nervous – for the maestro, I was startled at first. When we met, Fairlie had a small epileptic fit. During our conversation, I learned that he can have up to 40 (!) of these a day.
Maybe because I had also told him of my own illness (the trapped nerve and three subsequent operations on the slipped discs in my cervical vertebrae), that afternoon, in the empty restaurant, we sat down for a conversation that left me deeply moved. I was sitting opposite a person who described his life and fate to me so openly, so authentically, that I was moved by his trust. A beautiful soul. That's the only way I can describe him.
With the heart…
Ultimately, it was a little moment after our conversation that moved me to tears. I told Andrew Fairlie that I was going to pick up my 17-year-old daughter from the nearby summer camp so I could eat at his restaurant with her. What could I recommend to her? He also has daughters, after all, and sometimes at that age they're not always so open to culinary excursions… Admittedly, it was a little embarrassing for me to ask this of the renowned gourmet chef, owner of Scotland's only two Michelin-starred restaurant.
And his reply? He countered with a question of his own: "What would you cook for her if she was coming home today?" – "Spaghetti bolognese, just like we always do when we come back from vacation." – "Then I'll make it for her. You seem to really love your daughter. She'll have a good time here."
The waiter, who witnessed this little exchange, joked: "It'll probably be the world's best spaghetti!" And he was quite right.
While I dined that evening, letting around six courses of Fairlie's delicacies melt on my tongue, my daughter twirled her spaghetti, oblivious to the looks of surprise from other guests, who couldn't find this particular dish à la carte.
The spaghetti wasn't on the menu, and it wasn't on the bill, either. That's Andrew Fairlie.
And this is just one of the circumstances in which – by chance or fate – I meet extraordinary people. And I'm grateful for my career, which allows me to write about them.
…and the eyes
For some time now, I've also been photographing the people I profile myself. Although, admittedly, I love working with photographers – female for the most part, so far; brilliant women with an outstanding mastery of their craft – as I can focus on listening and writing, taking the photos myself allows me more flexibility, as well as intimacy.
For a very simple reason: the atmosphere of a one-on-one conversation cannot be topped. Particularly for the type of interviews I do, keeping the team as small as possible is a huge help, preventing an artificial wall from being created between the interviewees and myself.
Write to me! I'd love to hear from you: with feedback on the images and interviews, but also recommendations for people who you think really need to be heard.
Anna
Pictures: Anna Maier / Vicki McLeod
Newsletter
Subscribe to our newsletter and you'll get notified every time a new article is online.