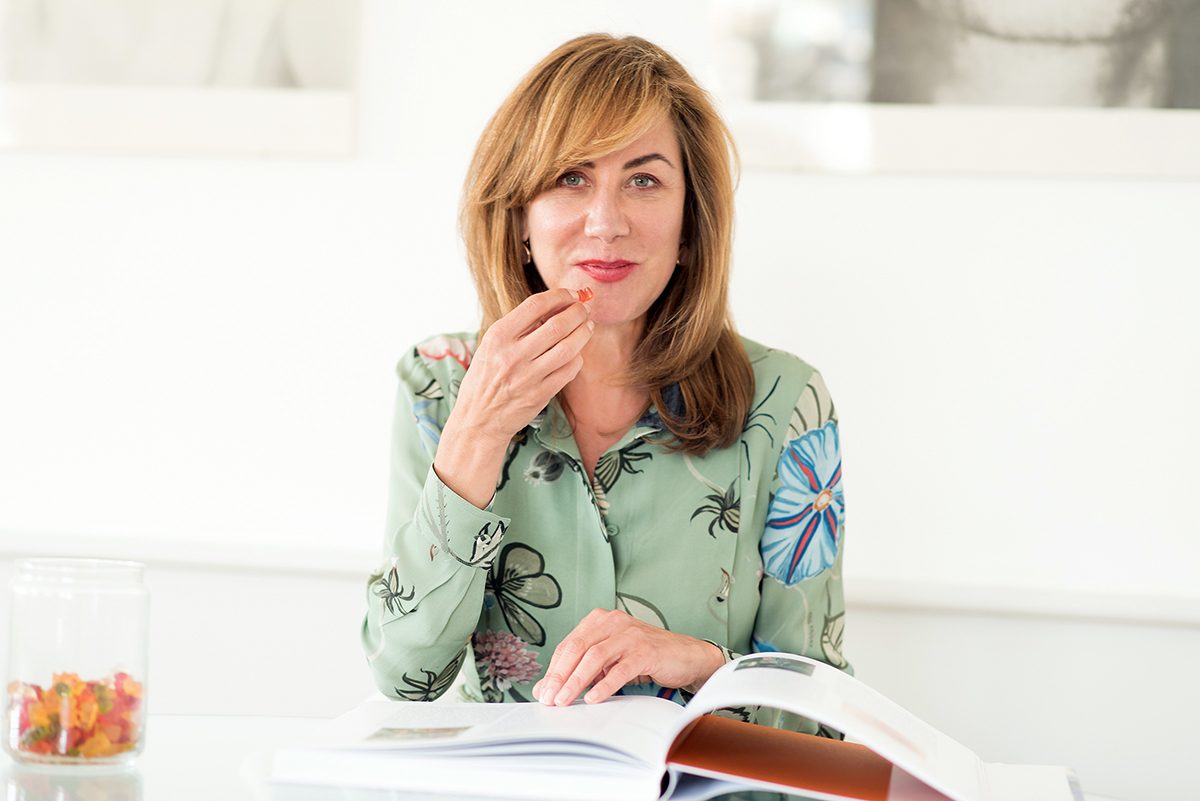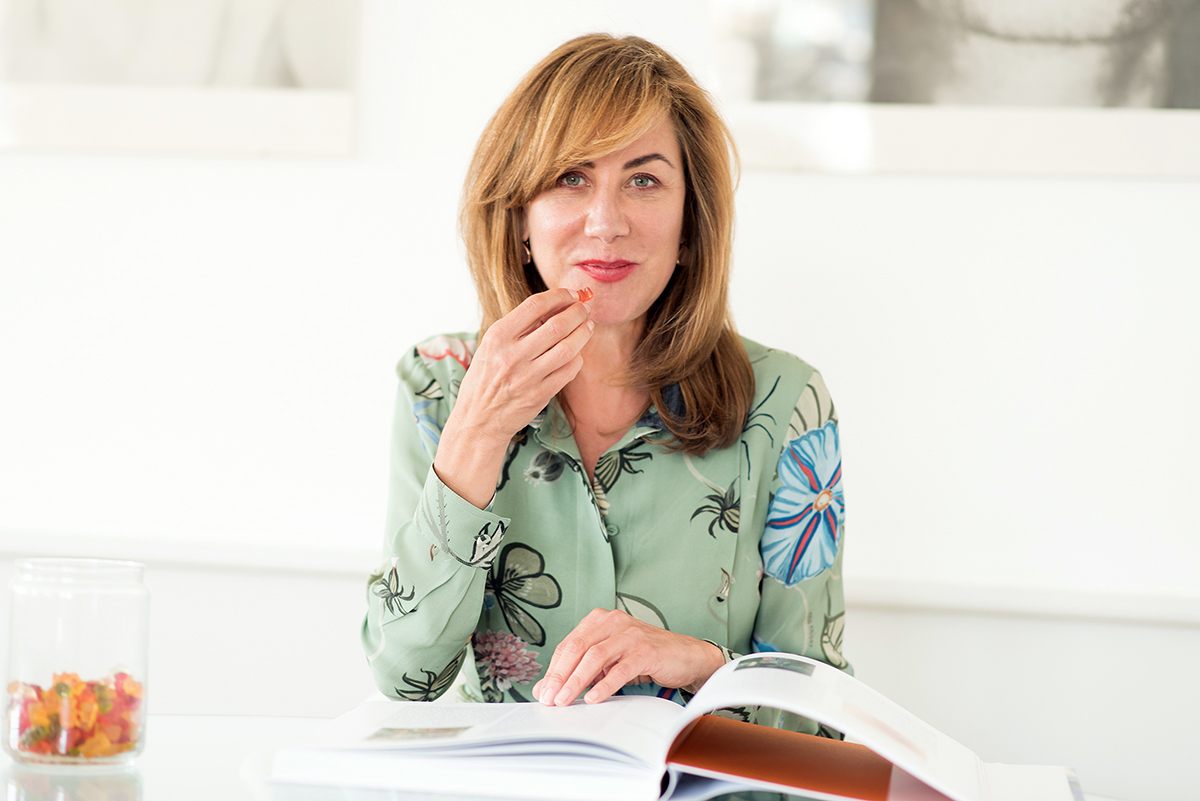 "We need a political sea change!" Carolina Müller-Möhl, investor and philanthropist
She thinks fast, she talks fast – and she's funny, too. When I sit down to interview Carolina Müller-Möhl, I find a relaxed and fun-loving woman who makes me laugh again and again, despite the seriousness of the issues she fights for as an entrepreneur.
I'm surprised. Perhaps because she's rarely described as funny in the press. More often than not, she's known as the tough woman who, after her husband died in an accident in 2000, set up the Müller-Möhl Group as an SFO to manage his investment portfolio – without any experience in finance.
Under Carolina Müller-Möhl, the portfolio shot up in value and managed to withstand various financial crises thanks to smart management. Today, the Müller-Möhl Group manages assets worth several hundred million Swiss francs.
When you think that CMM, as she's known in the company for short, was the 32-year-old mother of a two-year-old child at the time, it might come as a surprise. But it all becomes clear when you meet the woman herself – a trained political scientist – and see the kind of cloth she's cut from. The élan and passion with which she campaigns on the issues she cares about.
I talked to Carolina Müller-Möhl about what has shaped her in her life, the areas where Switzerland is lagging behind other countries, and how she finds success and satisfaction in work and in life.

"I love almost everything I do."
Anna Maier: It wasn't certain that you would find time for an interview. I know that you mark out little windows of time in red in your diary that are just for you only now and then. When was the last one? How did you spend the time?
Carolina Müller-Möhl: I was happy to take the time for this interview. Otherwise, I keep Sundays for my family and friends as much as I can. Last Sunday was one of these. Sunday evening is just for me: a crime drama, a plate of spaghetti, and a glass of red wine. Fabulous.
What is it that drives you personally, that pushes you each day to do your best?
Passion, curiosity, and an interest in people. I love almost everything I do. In particular, meeting exciting and dedicated people always motivates me time and time again.
In your opinion, what kind of attributes do you need to be a successful entrepreneur?
Tenacity, courage, commitment, energy, intuition, an ability to learn and, of course, a good team.

"We are all striving too hard for perfection."
Which mistakes do you often see young entrepreneurs make? Which of them have you made yourself?
Not wanting to make mistakes. Striving for a form of perfection and always wanting to have it all: career, projects, travel, family, exercise, and having to look good for all of them. And when mistakes happen, which are part of nature, then you have to acquire the ability to learn from them. That's probably the hardest thing.
You are the daughter of a psychologist and a psychiatrist – what kind of conversations were you having around the dinner table?
Conversations that were very direct, challenging, and sometimes also very nerve-racking for us kids, because you had to have a reason for everything. Even for why you thought you had a headache or a sore tummy.
"Work and patients were at the heart of my parents' lives – and mine, too"
To what extent did your parents' work shape you in your childhood?
A lot, in quite a few ways. Both my parents always worked very hard, even on weekends, so I often had au pairs to take care of me, and I became very independent early on. My parents' practice was on the ground floor of our building. Work and patients were at the heart of their lives – and mine, too. I was able to observe and learn how demanding it is to balance work and family. I was able to observe how demanding the medical profession is, what it means to perform, to stay on the ball, and to plan things properly. When it comes to finances, too.
Your mother is an extraordinary person. She has just completed another Master's degree at almost 80 years old. Have you inherited her determined and unconventional streak?
Both my parents are unconventional and determined. My mother had taken up a position very early on in her life. She wanted to work and earn her own money. She was always very conscientious, extremely disciplined, hard-working, and curious, all her life. My parents have gone on a lifelong journey of learning together – they're still on that journey, and hopefully will be for a long time to come.
There were debates around your family breakfast table at home. How important do you find these rituals? Do you think it's important for parents and children to discuss current affairs?
Very important! And it's great if a family can manage to establish these rituals. It takes a lot of discipline, as well as rigor. Time spent together is harder won now than it was when I was a child. A ritual that I still have with my son today is going traveling together. Every year, we've gone on fascinating and educational trips, which we have fond memories of today and make us excited for more.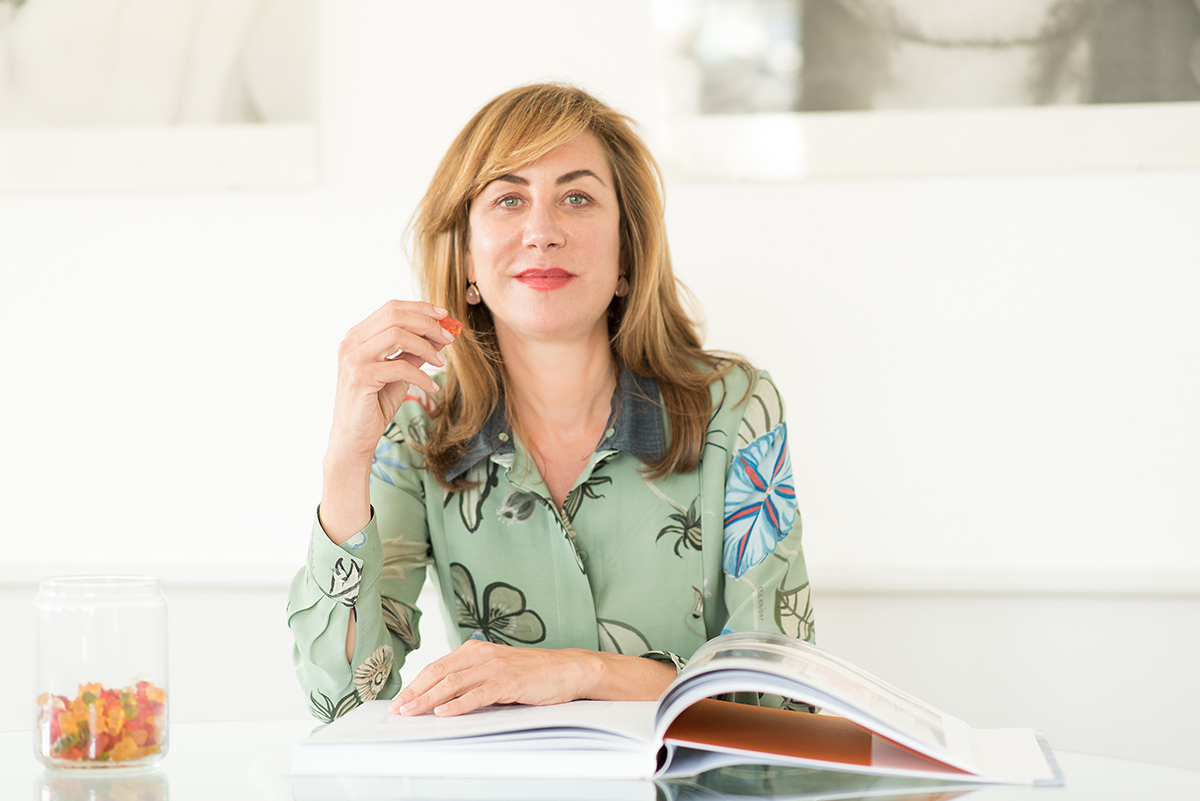 "It's the same today: Cali wants to do it herself!"
Your academic background wasn't very conventional. You went to a Montessori nursery, to the Freie Volksschule, where nobody received any grades, but you sat cross-legged and sang at the start of each day – how did this kind of socialization affect you?
I wish all my primary school years could have been like that. Essentially, a Montessori education is all about standing on your own two feet, taking the initiative, and independent learning – along with the educator and the other children. True to Maria Montessori's guiding principle:  "Help me do it myself." Not predominantly: "I'll help you to do it yourself." The desire for independence is within people even at a young age. And the young person says this phrase to themselves and shares it with the educator. I'm still feeling the benefit of it now, and what became a byword in our house is still the same today: "Cali wants to do it herself!"
Your sister is eight and a half years younger than you – she's a research scientist in neurology at the University of Zurich. How much responsibility did you take for her when you were young? And how much now?
I went to boarding school aged 12. So we only spent the first three years of her life together every day, and then again when I returned to Switzerland at 23 after my studies. But we share the values our parents passed on to us, and that's a strong connection between us. As a mother and a research scientist in neurology, her workload is extremely high. So I try to help my sister wherever she needs me.
At 12 – as you mentioned – you went to boarding school in Germany, to the renowned school Schloss Salem on Lake Constance. You were already showing glimpses of the Carolina Müller-Möhl of today back then: as a class representative, on the boarding school weekend events committee. At university, you were involved in student organizations. Do you consciously seek out the role of leader?
The term wasn't one I was familiar with back then. No, I didn't seek it out, but I enjoyed doing, shaping, creating, debating, engaging – and I still do.

"Early childhood education leads to economic growth and less crime, and social welfare cases."
With the Müller-Möhl Foundation, you campaign on issues such as early childhood education. Why did you choose this particular issue?
A major shortcoming in Switzerland, which the Müller-Möhl Foundation has been tackling alongside other organizations for years, is the lack of sufficient investment in early childhood education. At 0.2%, Switzerland is far below the 1% of GNP recommended by the OECD. That's why the Müller-Möhl Foundation wants to improve early childhood support in Switzerland. We want to help boost the amount of investment in this sector significantly. After all, studies clearly show that successful early childhood education leads to more economic growth, less crime, and fewer social welfare cases. This, in turn, entails billions of savings for society and the state. We need a political sea change! That's why the Müller-Möhl Foundation supports efforts in research and actively pursues public relations work.
In your opinion, is whether someone carries the entrepreneurial gene or not already decided in childhood or adolescence?
Early childhood development, which we campaign for, doesn't mean that little kids have to become future entrepreneurs. It's about supporting the individual. But when that also means "Help me do it myself" and it results in successful learning, then for some children, this is a basic prerequisite for business success in later life. And everyone benefits from this success.
"You have to learn from mistakes."
"I'm someone who likes to take responsibility, even if it goes wrong now and then," you once said. When has it gone wrong?
Do you mean my first sailing exam? Who told you about that!? (laughing) You have to learn from your mistakes. So I took the exam again and passed it in a blizzard at level 3 on the Beaufort wind force scale.
Everyone has moments in life, you could call them turning points, that herald a new direction, sometimes subtly, sometimes radically. Which were yours?
Changing schools, going to boarding school, making a new start in Heidelberg, Berlin, London, and Zurich, and certainly my husband's death.
How do you look back on those moments today?
The ones I chose for myself, I would do them all over again. Challenging yourself, consciously jumping in at the deep end, grabbing opportunities… that's always what kept me moving forward.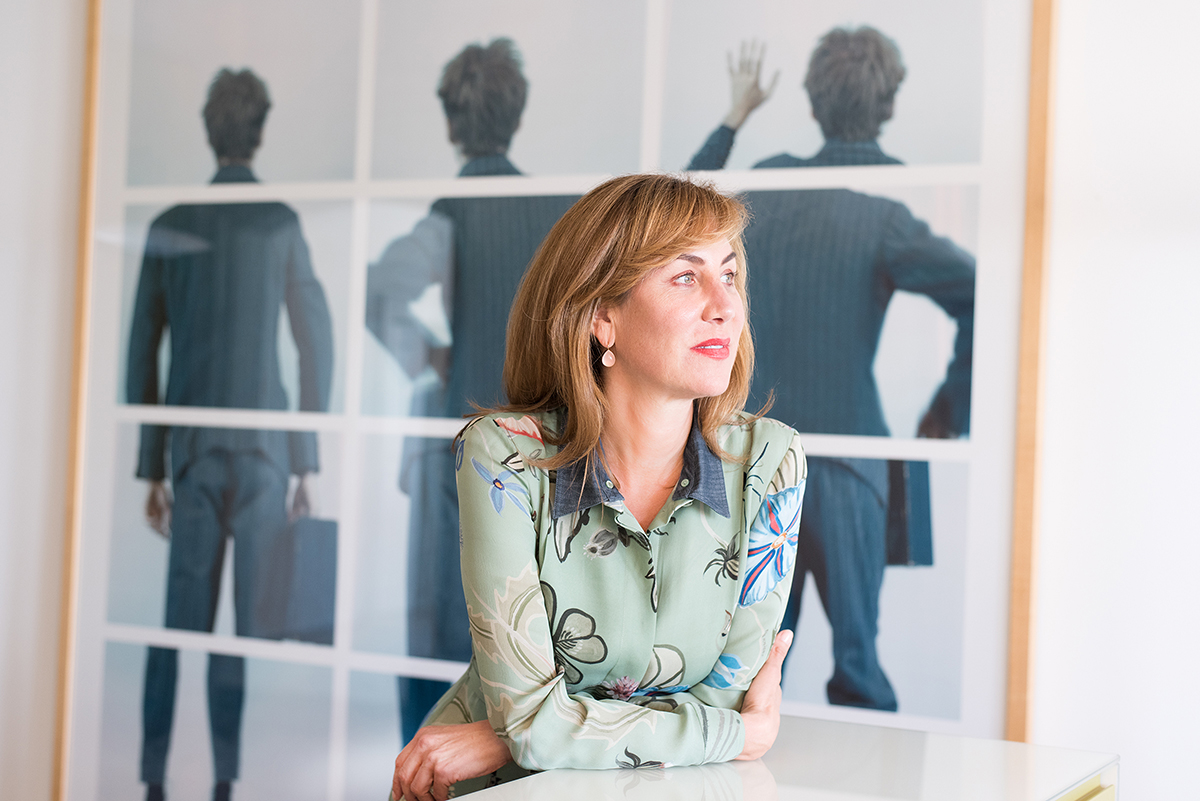 "Jumping in at the deep end kept me moving forward."
We all know how difficult it is to be a mother and a businesswoman in Switzerland, as the lack of infrastructure in many instances also leads to mothers staying at home. How did you organize yourself as a single mother?
I had the privilege of being able to pay for childcare and all-day schooling. On top of that, I'm very well-organized and wanted to work. It requires the necessary will, resilience, and lots of courage to master both roles.
Can you understand how mothers with good educations decide to put their careers on ice to raise their children?
Of course, I can understand it. And every case is individual. You can't generalize it. But nevertheless: it's very expensive for us to get an education. Take studying medicine – that costs up to half a million Swiss francs. All of us who finance these educations for the most part end up carrying the costs when professional careers are brought to an end, or there is no career progression and people only work short hours. That's the case with many mothers who have a good education. The poor conditions for balancing work and family in this country favor this kind of situation.
"Individual taxation, affordable childcare, and all-day schools would help."
Why is it so difficult to balance work and family in Switzerland, in comparison to many other countries?
I don't even need to get into the whole issue of mentality. Unlike some politicians, I'll trust the OECD experts' knowledge in this regard as well. Time and time again, they have made strong recommendations to Switzerland. First of all: introduce individual taxation, second: you need adequate and affordable childcare, third: set up all-day schools! If these three steps aren't taken, it's extremely hard for many parents to balance work and family.
You are a strict mom and expect an effort, even from your son, you have said. Where does this approach come from?
Children need an upbringing, rules, and boundaries. They want to be challenged. That may be very exhausting for us parents – it would be easier just to say yes to everything. But later in life, not everyone will say yes. There are rules, work is challenging, and the state sets boundaries, and so on. Life is tough and I think it would be unfair to lead my son up the garden path.

"I have a hard time keeping my opinions to myself."
You have strong links with the world of politics – with your desire for reform, wouldn't it perhaps be more productive for you to go into politics?
With the Müller-Möhl Foundation, we are working in areas that are often not seen as very important in politics. Our work complements the state. As a foundation, we have a lot of wiggle room. We can take risks, build bridges, and be particularly innovative and agile, which for the most part isn't really something you can do in politics. Of course, you can get involved in politics on top of that as well. As a philanthropist, entrepreneur, and part-time family woman, for me, it's a question of time. But at the end of the day, it's also a question of potential success: I'm direct, I have a hard time keeping my opinions to myself, and I'm certainly not the most patient person I've ever come across. My chances of success in politics would probably therefore be virtually zero. I also have the disadvantage of being a woman. In our foundation, we work passionately to make sure that the last disadvantage will clearly cease to be an issue in Switzerland. Don't hold your breath, is what I would say. According to the latest report from the World Economic Forum, we won't achieve equality for another hundred years! I'd be a bit too old for political office then, don't you think? (laughing).
"Achieving a goal means setting a new one."
You describe yourself as a people person: philanthropy makes you happy, you once said. Isn't it true that you can only be happy once you've achieved your goal? How often do you achieve your foundation's goals the way you would like to?
Research into happiness has proven that it's not the destination that makes you happy, but the journey, the process of giving. Of course, you have to achieve your goals, particularly in organizations like a foundation. But achieving a goal means setting a new one. That's true for everyone who wants to move forward. And I'm no exception.
You turn 50 this year. What does this age, this number, mean to you?
Thanks for not congratulating me on this extraordinary achievement in advance – it's bad luck, you know! (Laughing) I hope this occasion marks a nice round birthday for me. I'm already really looking forward to it. And thanks to the wisdom that comes with age, I can already let you in on a prediction: when I welcome my guests to my birthday party, there will be even more laugh lines on my face. I look forward to both. When it comes to the latter, I don't really have any choice (laughing).
What would you love to do that you haven't yet found the time for?
I'd love to take a trip around the world, spend a few months in different countries and cities, and then I would like to go back to university for a year. The experience from my previous time as a student would combine with all the new things that are there to be learned. I'd like something like that.
Images: Claudia Herzog 
Newsletter
Subscribe to our newsletter and you'll get notified every time a new article is online.