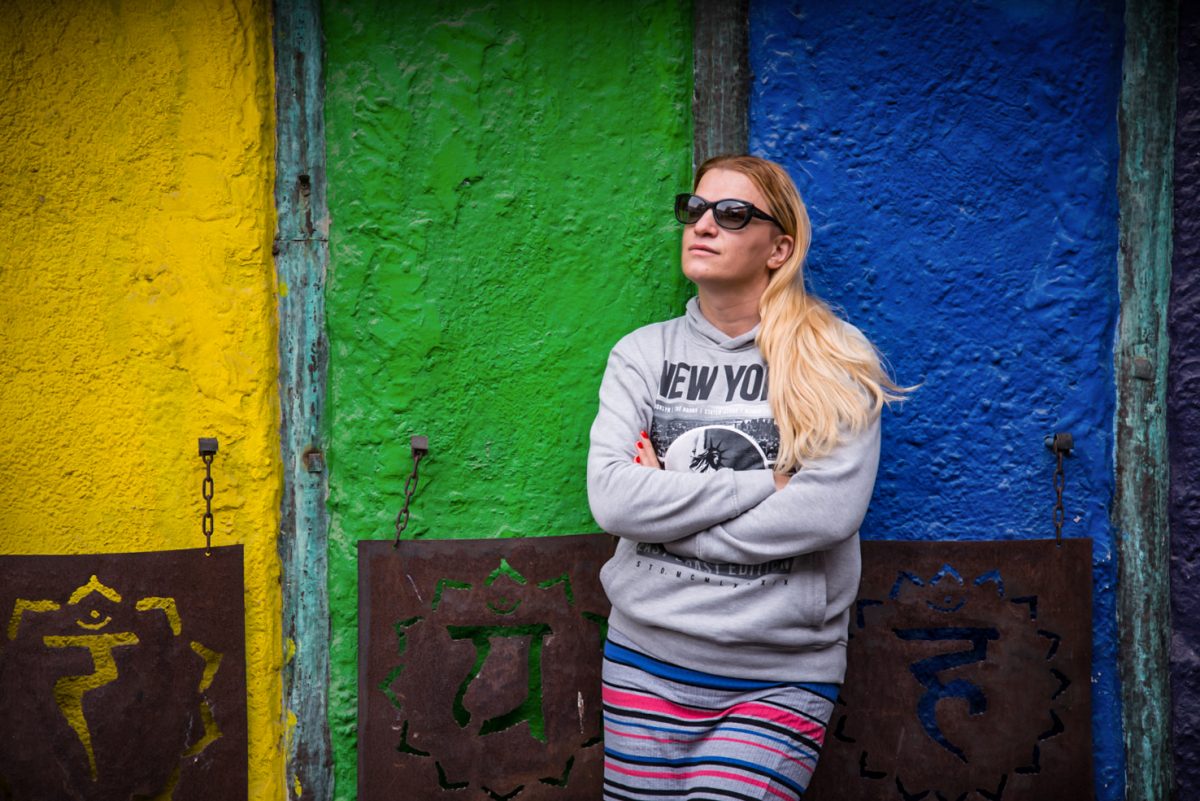 "No one silences me." Michelle Demishevich, journalist
When the trans woman tells stories about her everyday life in Istanbul, you feel like you're looking into the abyss. To stop the attacks from continuing in the future, the 40-year-old shouts her experiences out loud to the world.
Tall and self-assured, she makes quite an impression as she enters a café in the artists' quarter in Leipzig. Michelle Demishevich is friendly and open. And yet wary. Who could blame her, given her history?
A Turkish national with Serbian and Greek roots, she has come to Germany as a "Journalist in Residence." The program offered by the European Centre for Press and Media Freedom (ECPMF) provides the opportunity of a six-month residence to journalists who face difficult working conditions in their own country. (Click HERE for more information.)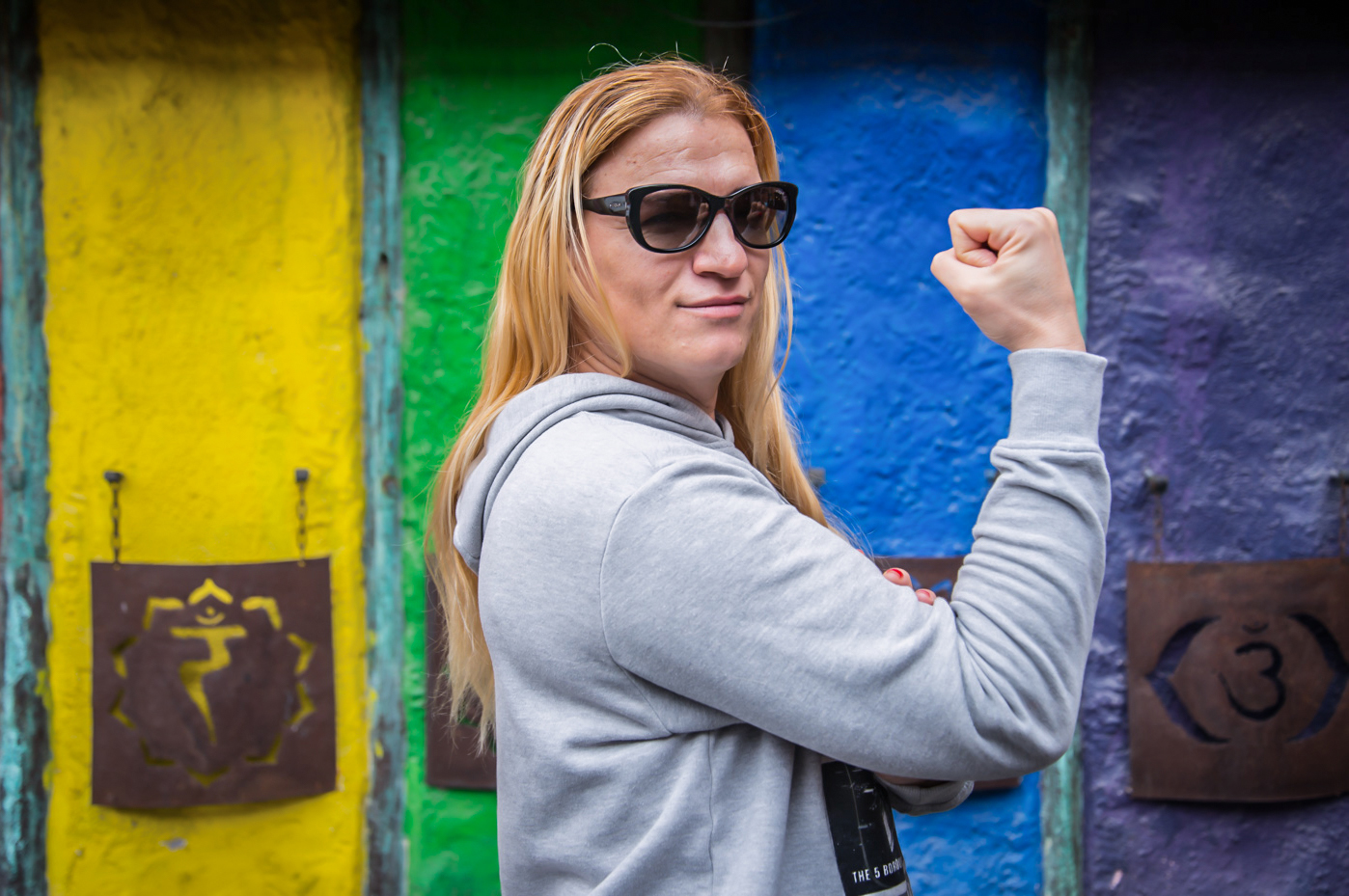 No home.
In the Turkish metropolis of Istanbul, it was not only Demishevich's work that seemed like one long obstacle course, but her everyday life, too. The hurdles sometimes seem almost insurmountable – even finding somewhere to live proves difficult:
"This is about honor and morality. Concepts like these play an important role in Turkish society, because they are great tools if you want to exclude people. And since trans women are already considered the most immoral and dishonorable people within society, landlords think they can protect the traditional family by not giving us an apartment."
If a trans person does get offered a lease, Demishevich says, then they'll be paying at least double the usual rent and have no security; they can be thrown out of the property at any time.
It's a vicious cycle. If you don't have a home, you live on the street. If you live on the street, you're at the mercy of its laws. "If you're homeless and trans, you're unprotected – fair game. And if you end up lying dead in the gutter, all it says in the police report is: 'A lifeless body was found.' It doesn't say: 'A trans woman was found.' The government, the political system, the legal system excludes us."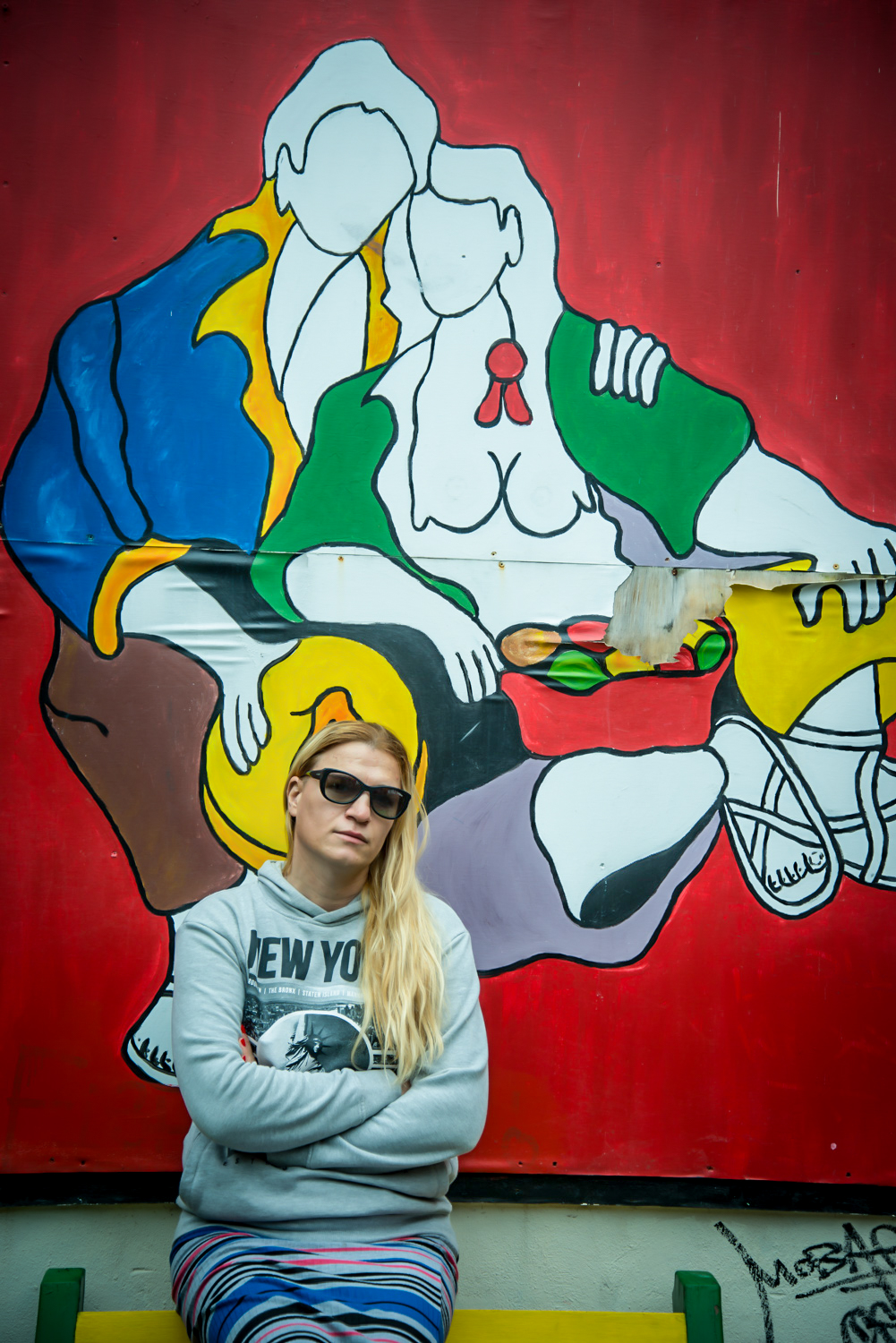 Michelle Demishevich talks herself into a rage. She has experienced too much since she underwent gender reassignment surgery almost 20 years ago. The reason for that was simple and clear: "I became a woman because I felt like one." A move she does not regret, even though it had immense consequences for her life.
No justice.
Being fired from the now discontinued TV channel IMC-TV hit her hard. IMC was one of the last independent news channels in Turkey. In 2016, after the failed coup attempt, the dissident broadcaster was stormed by police and shut down.
Demishevich's work as a reporter there came to an end prior to that. She was able to accept the fact that she actually did more work than her colleagues, "because I love my job and I don't count the hours." But the fact that she was earning only half the salary of her co-workers made her mad.
And what she found even worse: her employer did not pay for her health insurance – in contrast to all other employees at the company. She recalls approaching her boss about this and being told by her: "Now just stop complaining. We're giving you a chance. You'd never find a job out there."
Demishevich, a fighter at heart but a realist too, tried to win them over with her work. One year later came her first live link-up. She was nervous, and anxious for feedback from the editorial team. "You were great! Very professional, keep it up!" was the reaction of the presenter.
With her head held high, she walked proudly into her boss's office, bolstered by the many pieces of positive feedback she received in the hallways of the news channel. What awaited her, however, was a criticism. A criticism which to this day makes no sense to her, and which had precious little to do with the content of her work. "All I could see was your red lips! I couldn't even listen to what you were saying. They were too distracting," the head of news said.
Anyone who has met Demishevich, will know: she's not the type to let that kind of comment pass. "Hey, we're women! We can wear lipstick or miniskirts whenever we feel like it. That's our right." She is aware that not everyone in her country sees it the way she does. "Of course I know that! But I cannot and will not accept it. The problem is that most trans people are afraid of retribution, so they don't put up a fight. But on my own, there's very little I can achieve."
No work.
What followed was the inevitable: she was fired for insubordination. She insists that it was because of her lipstick, that the bright red "provoked" her supervisor. The people in charge at the news channel denied this allegation and claimed that Michelle Demishevich was fired due to her confrontational manner when dealing with interviewees. There had been many complaints, they said.
Her job was gone, and her apartment soon followed as she could no longer pay for it. "I was homeless, living on the street. But you know what? I'm proud, because I didn't let it get the better of me."
It's jarring to hear her use almost the exact same phrase when she speaks of having been raped many years ago. "Of course I was traumatized, but I wanted to seem strong in front of the men, the rapists. Afterwards, I went to a lawyer. But nothing happened."
It's a fate she shares with many trans women in Istanbul. "Some men see us as fair game. And yes, unfortunately hardly any face punishment for what they have done."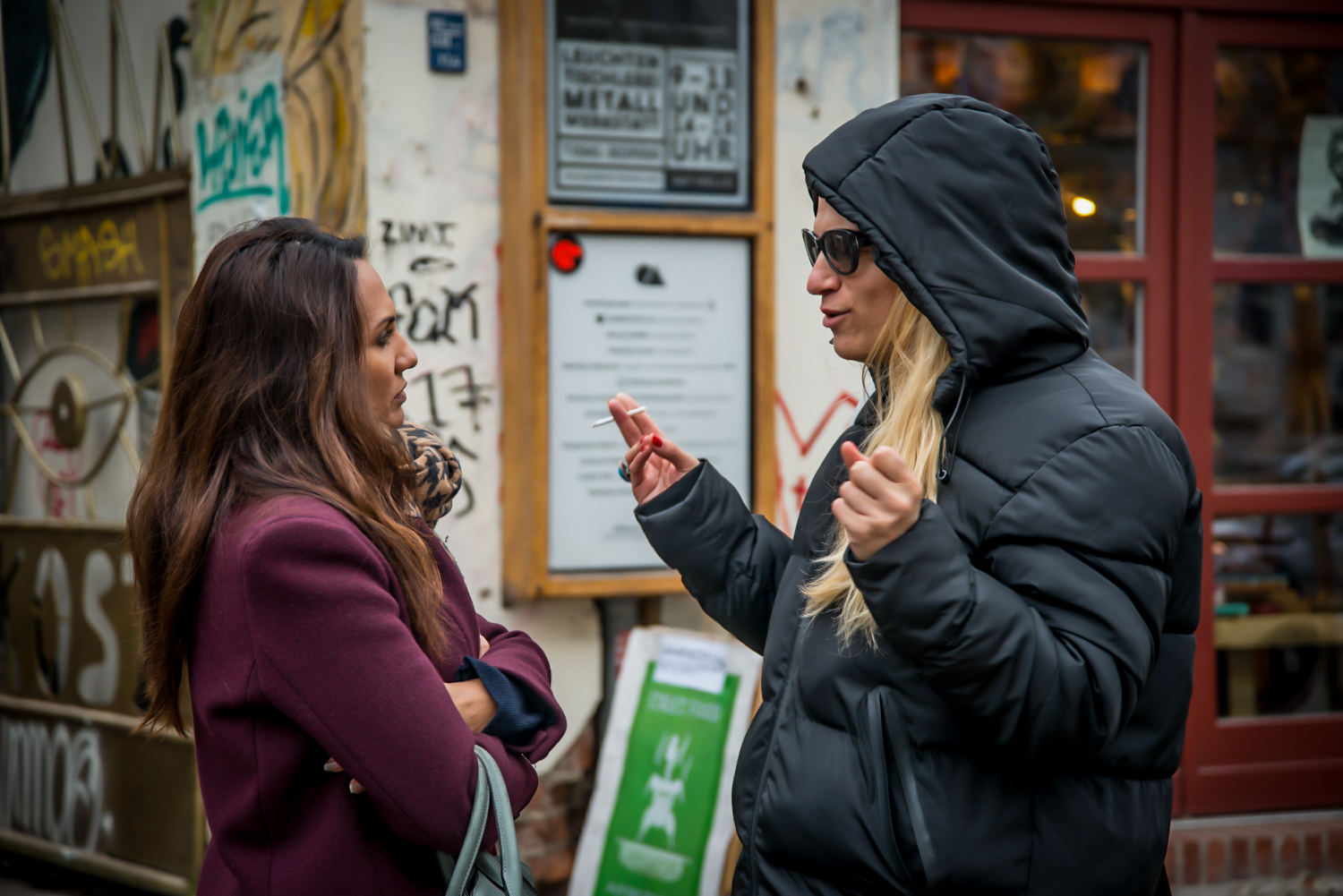 Now she is in Germany. She is provided with a small apartment by the ECPMF and a smartphone. "Twitter gives me a voice. It's also my protection. Anyone who has a voice can't be so easily silenced."
As a columnist for the taz.gazete (the German-Turkish online publication of the left-leaning newspaper Die Tageszeitung, known as Taz) and Radio Cosmo, a station run by the Cologne-based broadcaster WDR, she does not sugarcoat the things she is confronted with in her life. "It's important to tell my story to the world. Maybe this way I can make a small contribution so that the next generation of trans people don't have to go through what I have."
No victim.
Demishevich can stay in Germany for a maximum of six months on her visa. And what can she expect back in Turkey? "Maybe I'll be arrested, I don't know. But I know no press organization will advocate for me, because I'm trans. The world will discover what double standards we are subject to as trans people," she concludes with a bleak forecast.
Yet she refuses to be cast as a victim. She won't give up the fight – or her positive attitude: "As long as Erdogan is in power, nothing will change. Maybe the next government will apologize. We'll see. In any case, I believe that peace will win in the end."
Michelle Demishevich on Twitter: @demishevich
Images: Stefan Jermann 
Newsletter
Subscribe to our newsletter and you'll get notified every time a new article is online.